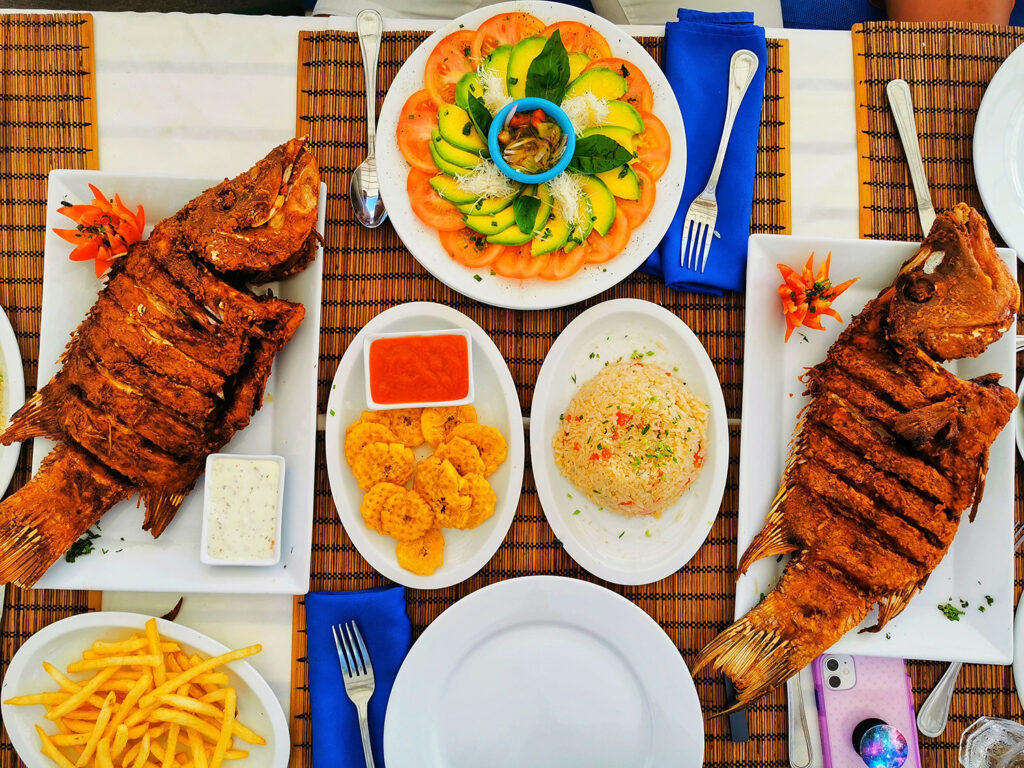 The Luxury of Private Chefs in The Bahamas
The Bahamas, an idyllic paradise of sun, sand, and sea, has much more to offer than just its world-famous beaches. When it comes to gastronomy, the islands dazzle with a sumptuous mix of traditional flavors and avant-garde cuisine. And what better way to elevate your vacation experience than by hiring a private chef during your stay at a vacation rental?
Vacation Rentals with a Culinary Twist
If you're booking a vacation rental in The Bahamas, you're in for a treat! Some upscale properties come equipped with their own chefs, which can be a delightful addition to your stay. Imagine waking up to a Bahamian breakfast spread or returning from a day of exploring to a candlelit dinner, all tailored to your taste desires.
But here's an insider tip:
While having a chef included with your vacation rental is convenient, you might want to consider properties that offer the flexibility of choosing your own chef. Why? Because having a plethora of choices allows you to handpick the style of food you prefer and provides a more personalized dining experience.

Why Opt for Multiple Chef Choices?
Variety is the Spice of Life: The Bahamas is a melting pot of culinary influences. From savory seafood dishes to rich, aromatic stews, there's a vast array of flavors waiting to be explored. Having multiple chefs to choose from means you can decide whether you want traditional Bahamian food one night and perhaps a fusion dish the next.

Know Your Chef: When you have the option to choose, you can dive deep into each chef's reputation. Past reviews, specialties, and even one-on-one conversations can help you gauge whether a chef aligns with your taste.

Personalized Menu Options: With a variety of chefs, you have the flexibility to customize your meals. Whether you're craving fresh fish, succulent lobster, or a unique island dish, a private chef can tailor the menu to suit your palate.
Choosing the Perfect Private Chef for Your Bahamas Vacation Rental
So, how do you ensure that the chef you're considering is the right fit? Here are some points to ponder:
Reputation and Reviews: Just as you'd read reviews for a restaurant or hotel, scour the internet or ask the property owner for past testimonials about the chef. Feedback from previous clients can provide valuable insights.

Specialties: Does the chef specialize in traditional Bahamian food? Are they well-versed with seafood dishes, given the abundance of fresh fish and lobster in The Bahamas? Knowing their strengths can help you align your preferences.

Menu Flexibility: Some chefs might provide you with a fixed menu, while others might be open to taking requests or crafting a unique menu just for you. If you have specific dishes in mind or dietary restrictions, communicate them upfront.

Interpersonal Skills: Remember, your private chef won't just be cooking for you; they'll also be interacting with you and your guests. A friendly, professional demeanor can enhance the overall dining experience.

Budget: While having a private chef is a luxury, it doesn't mean you shouldn't be mindful of your budget. Discuss costs upfront to ensure there are no surprises.
Experience Bahamian Cuisine at Its Best
Having a private chef at your vacation rental in The Bahamas is a culinary journey worth embarking on. From savoring traditional dishes to experimenting with contemporary flavors, the islands' gastronomy promises a feast for the senses.
And while vacation rentals with chefs included offer ease, don't shy away from properties that present an opportunity to select from your ow range of chef options. In the world of gastronomy, variety and choice reign supreme, allowing you to curate an unforgettable dining experience in paradise.
So, the next time you're booking a Bahamian getaway, remember: sun, sand, sea, and a sensational private chef could be the cherry on top of your vacation goombay!